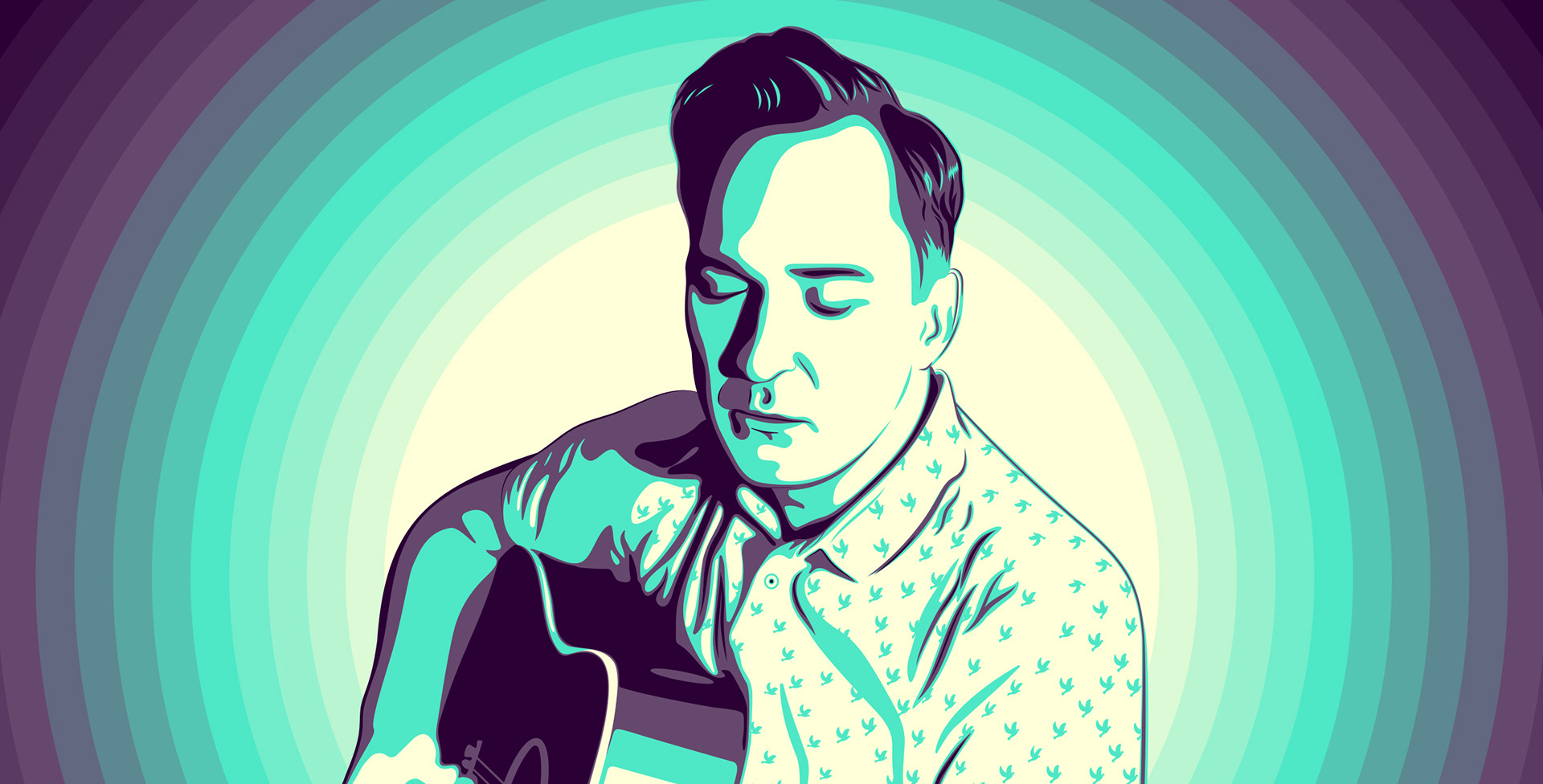 Big Stir Records
recording artist
The Stan Laurels
are the musical creation of earthling Sound Scientist
John Lathrop
. The epitome of "indie," John takes independent ownership of
everything
 as he writes/performs/records/produces all of his music (and even visual art). John believes the significance of music and its impact on our lives cannot be understated; after all, it was music - The Beatles, specifically - that brought his wife and him together over 25 years ago. Thus, The Stan Laurels are the culmination of John's musical vocabulary and relentless drive to achieve pop/rock perfection. The result is a big, lush, multi-layered sound that feels both vintage and modern. To sum it all up in one reference-laden sentence: 
The Beatles, Zombies, Kinks, Breeders, Cars, Flaming Lips, Badfinger, Yes, Debussy, and more comprise the many layers of the Warhol-esque sonic pop art painting that is The Stan Laurels.
Usually labeled indie rock or power-pop, John's music spans a myriad of styles that show his range - a range so broad that he's added Film Score Composer to his résumé and two full-length motion picture soundtracks to his catalogue (fitting and delightful for a movie buff with a Radio-Television-Film degree). In 2013 he won 
Best Music & Sound Design
at the
May Day Film Festival
for his original score & songs for the film
Billi & Theodore
. 
In 2018, his LP 
Maybe
(soundtrack to the motion picture
Maybe Shower
) was a power-pop breakthrough, garnering worldwide airplay and making several industry "
Best Of 2018
" lists
. This record also led to top 20 and top 5
Artist of the Year
finishes globally
. The pinnacle of these accolades was an
Independent Music Awards
nomination for
Best Indie/Alt Rock Album
of 2018. 
John followed up the success of
Maybe
 with the critically acclaimed singles "
Lost & Found
" and "
Noche Buena
" in 2019, the latter of which was nominated for
Best Holiday Song 
at the 2020 
Independent Music Awards
.
2021 ushered in even more success with the release of John's fourth album as The Stan Laurels, 
There is No Light Without the Dark
. The Laurels' first release on the well respected indie label Big Stir Records has become John's most acclaimed and revered album to date, boasting more global airplay than ever before, a plethora of rave reviews, and being named to no less than 16
 highly esteemed "
Best of 2021
" industry lists
.
Album #5 is in the works, friends, so as always, #StayTuned!!!