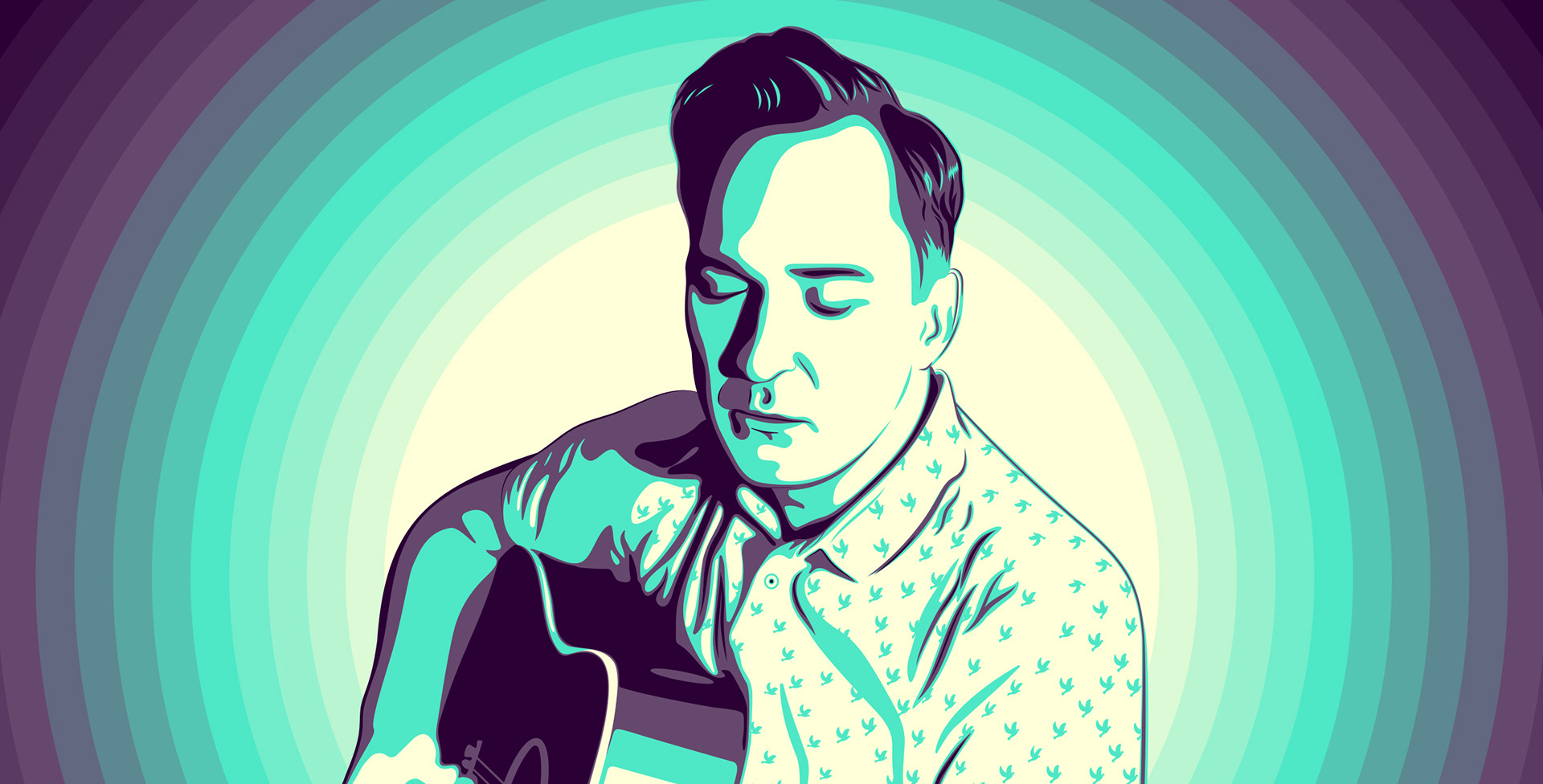 The Stan Laurels
are the musical creation of earthling Sound Scientist
John Lathrop
. The epitome of "indie," John takes independent ownership of everything
 as he writes/performs/records/produces all of his music (and cover art). John believes the impact of music on our lives cannot be understated; it was in fact music that brought his wife and him together. Thus, The Stan Laurels are the culmination of John's musical vocabulary and relentless drive to achieve the perfect pop/rock song. The result is a big, lush, multi-layered sound that feels both vintage and modern. To sum it up in one reference-laden sentence: 
The Beatles, Zombies, Kinks, Breeders, Yes, and more comprise the many layers of the Warhol-esque sonic pop art painting that is The Stan Laurels.
Usually labeled indie rock or power-pop, John's music spans a full myriad of styles that show his range - a range so broad that he's added Film Score Composer to his résumé and two full-length motion picture soundtracks to his catalogue (fitting and delightful for a movie buff with a Radio-Television-Film degree). In 2013 he won 
Best Music & Sound Design
at the
May Day Film Festival
for his original score & songs for the film
Billi & Theodore
. 
In 2018, his LP 
Maybe
(soundtrack to the motion picture
Maybe Shower
) was a power-pop breakthrough, garnering worldwide airplay and making several industry "
Best Of 2018
" lists
. This record also led to top 20 and top 5
Artist of the Year
finishes globally
. A major highlight of these accolades was an
Independent Music Awards
nomination for
Best Indie/Alt Rock Album
. John followed up the success of
Maybe
 with the critically acclaimed singles "
Lost & Found
" and "
Noche Buena
" in 2019, earning yet another
Independent Music Awards
 nomination (
Best Holiday Song
).
2021 ushered in even more success with the release of John's fourth album as The Stan Laurels, 
There is No Light Without the Dark
. The Laurels' first release on the well respected indie label Big Stir Records has become John's most acclaimed and revered album to date, boasting more global airplay than ever before, too many rave reviews to keep track of, and being named to a great number of 
esteemed "
Best of 2021
" industry lists
.
In addition to music, John creates pop culture-inspired visual art he calls Mod Pop Art, which can be found at www.PlaidDesign.co. Check it out and buy a print or seven!
Album #5 is in the works, friends, so as always, #StayTuned!!!